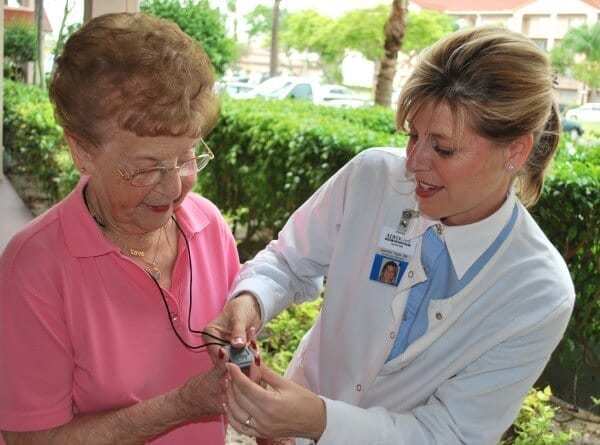 Aging is a natural part of life. Just like anything else in life, it comes with its own set of changes and struggles. While some people view aging as something negative, it actually brings many added benefits, like increased knowledge and more life experience. Sure, your body changes, your perspective changes, and sometimes you need some additional help to do certain things. At Advocare, we are happy to help you navigate this new stage of life. In fact, our Aging Life Care Specialists in South Florida are here to help you do just that. Through care services and great interactions, we make the journey easier and more enjoyable.
At Advocare, through our comprehensive, hands-on approach to Care Management, we've helped many clients make the transition into programs like assisted living smoother and easier . Our Aging Life Care Managers along with our Caregivers work to ensure the needs of the client are met, with the aid of our all-embracing care model. Our Care Managersbring many cumulative years of experience in nursing and social work to their roles as a Care Manager. An Aging Life Care Specialist in South Florida will assess the specific needs of your relative or loved one, then match them up with the Caregiver that best suits their individual needs.
If your loved one or relative is slowly losing the ability to perform certain daily functions and you're concerned about whether or not they'll be able to manage on their own, you won't have to worry any longer. At Advocare we can provide your relative and your family the support you need to alleviate your concerns. Our Caregivers assist patients with various things, such as: meal preparation and cueing, household tasks such as laundry and light housekeeping, medication reminders and cueing, and various other activities of daily living. Our Home Health Aides (HHA's) & Certified Nursing Assistants (CNA's) will help with bathing, showering & personal hygiene, assistance with getting dressed, assistance with incontinence care, and other daily tasks, while also serving as a trusted companion.
Our Aging Life Care Specialists in South Florida can also offer the client the privileges of our Active Aging Senior Fitness Program. We want to provide a wholesome approach to care, and that involves both cognitive and physical activity and stimulation. Our priority is to guarantee that your loved one is being cared for and supported in every single way possible, which is why we make it our prime concern to speak openly with the individual's family members. This starts during your introductory conversation with our office, where we are able to make an initial assessment of your loved one's individual needs and to design a plan that improves their loves and alleviates your concerns.
Call Advocare today at (561) 266-3489 for additional information on our compassionate and professional Aging Life Care Specialists in South Florida. We will ensure that your loved one is cared for, loved and respected. Our Care Managers will provide you and your family with the support you need, and with a customized care plan that adapts to your needs. Advocare is here to advocate and care for your loved one.