Potential Topics of Conversation
As our parents get older it's natural for them to need additional help and care.
When it gets to a point of being unable to assist them and care for them on your own, it's time to discuss senior care living options. Knowing how to approach and discuss this with your parents is important. It's also important to allow your parents to take an active role in making their own decisions as you both work to find the right care. A respectful and supportive approach will go a long way in showing your parents that they can feel safe and secure while also maintaining their personal freedom and peace of mind. If you're prepared before you approach your parents, it will go a long way towards a successful conversation. Making these lifestyle changes can be a huge change and might seem daunting for both you and your parents. Putting together a checklist will help your parents easily understand how senior care can help them.
Personal & Home Health Care
Preparing meals, doctor's visits, and routine tasks can consume a lot of energy as you get older. A senior health care specialist can help you find local area agencies that will help you find different resources that can help you on a day to day basis. Local churches, your local health department, and social and human services often provide ways to help senior citizens. Therapists, case managers, senior care specialists, and companies that provide in-home delivery are also ways to get professional help.
Transportation
Do you question if your mom or dad should still be driving? There are many good local options to help seniors get around town and go to the grocery store, doctor's office, and other various appointments or errands they need to run. It can be a difficult topic to approach with your parents if you think it may be time for them to give up driving. Ideas to help your parents still be as independent as possible is the best approach to take when discussing transportation with your parents.
General Services
There are many general services that are offered for seniors on a daily basis. There are state, county, and local sources that can be reliable resources to help out with everyday needs. Help with shopping, errands, and other events is also something that will be available for your parents to consider. There are new technologies that can help your parents feel safe, secure, and happy while still in their own home. These include systems that will alert first responders in case of emergency, cameras with monitors, and more.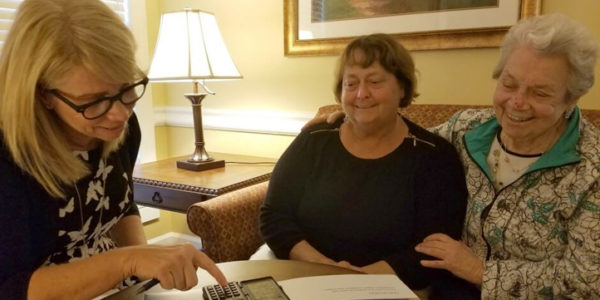 Housing
Is staying at home a good choice and the most logical decision for your parents? It's important to gather information on in-home care and assistance to learn about if staying at home makes the most sense for your parents. Each situation is based on the individual needs of the elder and how they can best get the care they need. Hiring a local handyman, landscaper, and other chore services can help relieve your parents of everyday chores that may be too difficult for them at this time. If staying in the house is no longer the best option, there are many senior living care facilities that your parents can choose from.
Social Networking
Your parents will want to continue to have a social life and they don't want to be stripped of that if they get assistance and senior care help. Understanding the importance of your parents' friends in their lives should play a role into the conversation and their choices. You don't want your parents to feel isolated or ignored if they move into a senior care living facility. In most senior care facilities there are programs that are offered to help seniors get involved and meet new people.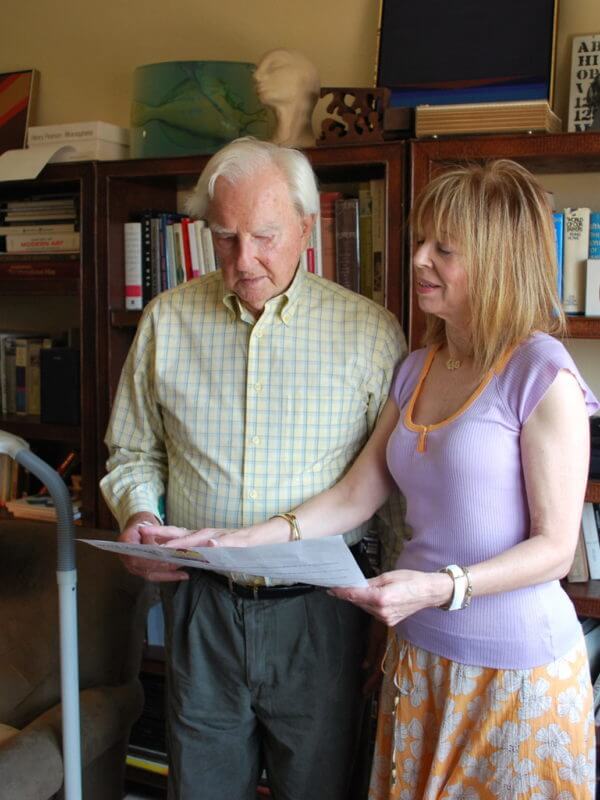 Financial & Legal
The financial and legal aspects of things are often very personal matters for the parents. If you're unaware of your parents' wishes in these areas it might be a good idea to have a conversation. While these aren't the first topics to bring up with your parents, these are still important to have. You'll want to make sure that your parents know you have their best interest and have their confidence before bringing up financial and legal matters. You will want to understand how your parents are handling the following:
Executing a power of attorney (medical and financial)
Writing a will
Creating a living will that designates their wishes regarding "do not resuscitate" situations
Understanding any existing trusts
Location of important documents
Paying bills
Tracking credit card payments
Paying taxes
Maintaining bank accounts
Maintaining insurance policies
Understanding Medicare and Medicaid benefits
Providing for their funeral and burial wishes
Accessing elder attorney services
This process could take a while to resolve. Speaking with your parents and setting a time table can help throughout this process. Going through one or two of these items at a time can help make the process easier for your parents. Most important, be patient and make sure your parents know that their best interests are your best interests and you want to make sure you're helping them in every way possible.